Product Description

Key Points

Create your own Beer Advent Calendars with our Famous, Eye-Catching 2 Colour Printed advent boxes. The box has individual internal pockets and a punch through-hole for each day. This box is made exclusively from high-quality FSC sustainably sourced board that is 100% recyclable after use.

Please note that the apertures are 68mm in diameter. 500ml bottles do come out but are a little tight. This is intentional to maintain the structure of the box and stop the customer from viewing the other bottles.

Attractive Christmas Print

Fits Bottles/Cans up to 500ml

Folding Instructions are available to download on the 'Files (Attachments)' tab above.

Contact us for further price breaks.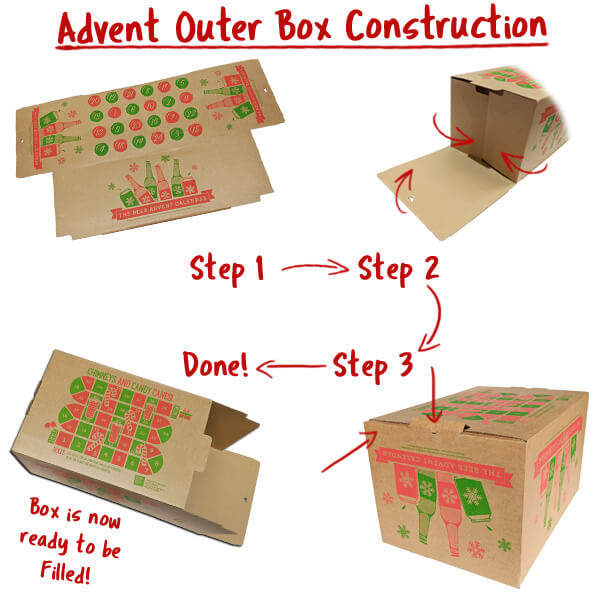 Our famous Beer Advent Calendar is an easy to assemble, unique way to sell your beers in the run-up Christmas.
The outer box features an eye-catching Christmas design that includes a printed Chimneys and Candy Canes game to enjoy through the festive period.
The outer box is easy to construct ready for loading with your bottles and cans.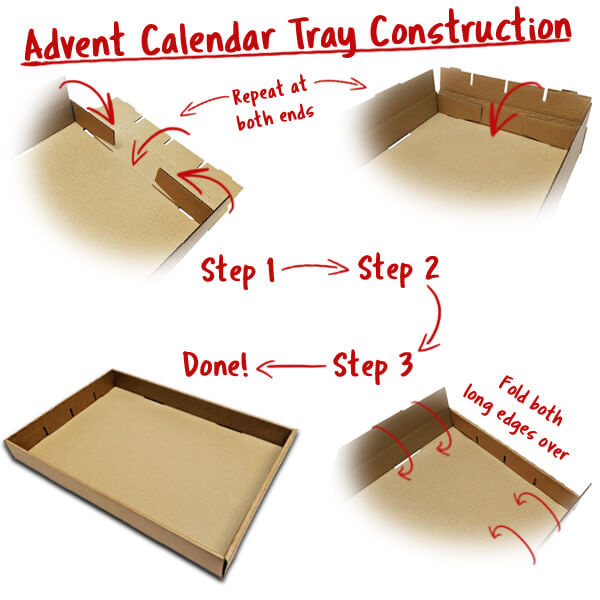 All of our Beer Advent Calendars come with a tray that acts as a strong and stable base for your bottles and cans.
This easy to assemble tray has a series of cuts to secure the accompanying dividers up construction. The tray then allows the Christmas advent content to be easily loaded into the outer box ready for sale in the run-up to Xmas.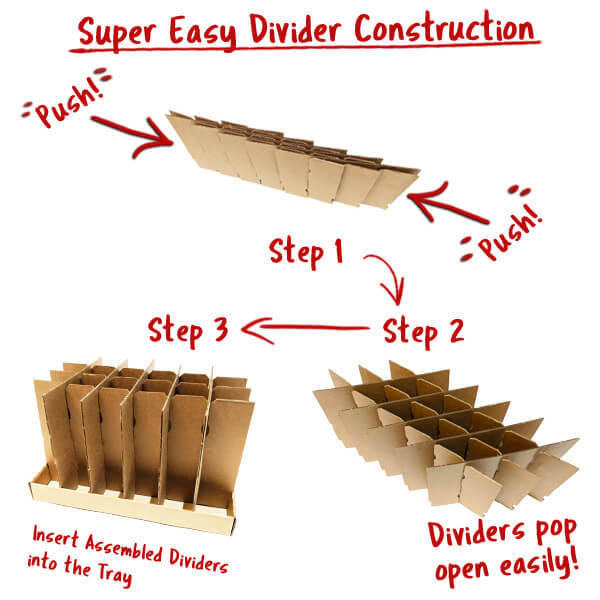 To save our customers time and effort we have designed our advent calendar dividers to popup easily and quickly.
Simply pushing the flat-packed dividers together at each end pops the complete piece open to reveal 24 individual pockets.
These pockets can then be loaded with beer, cider, kombucha, merchandise, snacks and more for your customers to enjoy throughout December.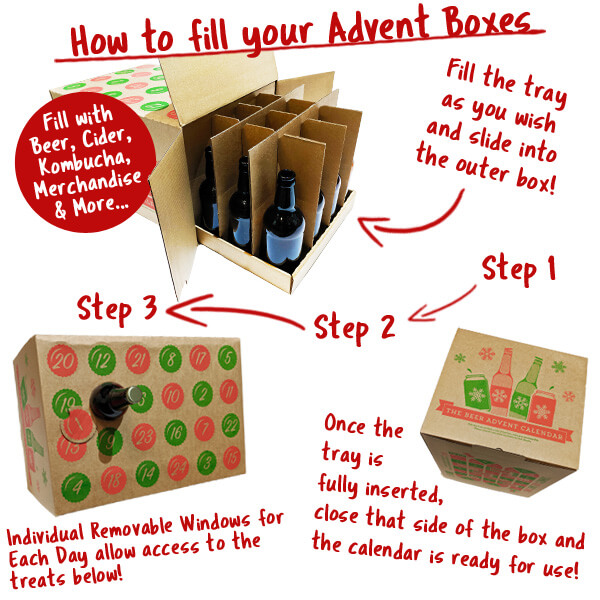 Filling our Advent Calendar ready for sale is simple and straight forward.
Once the tray and dividers have been loaded with exciting beers and any other goods you wish to include the complete tray slides easily into the outer box.
Once the outer box is closed the beer advent calendar is ready to be enjoyed. Each of the 24 windows is removable individually to provide access to the bottle or can within.
Please note all prices subject to VAT and delivery charge. All prices are specific to the quantity shown and are subject to change without notice.
Specifications
Bottle / Can Size:
Bottle + Can 330ml / 500ml
Box Capacity:
Bottle / Can - 24
Material:
200K/200T E flute
Additional info
Features:
24 Bottle and/or Can Pockets | Individual Removable Windows | Printed Chimneys & Candy Canes Game
Dimensions
External (L x W x H):
468mm x 320mm x 275mm
Individual Pocket Size (L x W x H):
70mm x 70mm x 266mm