Product Description

Key Points

Our Kraft 6 Can Gift Box for 440ml / 500ml Cans is of sturdy construction and features a strong carry handle for peace of mind. Upon construction, the window flaps fold inwards to provide a protective divider between cans. An

additional insert is supplied FOC acting as a further divider between the cans.

This box is made exclusively from high-quality FSC sustainably sourced board that is 100% recyclable after use.

Folding Instructions are available to download on the 'Files (Attachments)' tab above.

Contact us for further price breaks.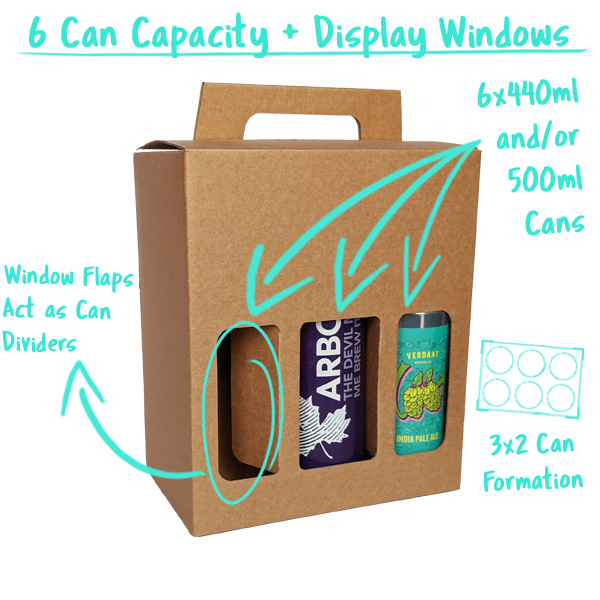 This Gift Box is suitable for 6 x 440ml / 500ml Cans. The Cans are arranged inside the box in a 2x3 formation.
Flaps on the front and rear of the box fold inwards to create 6 large display windows that really let your cans sell themselves. They also create an internal divider between each can for added security.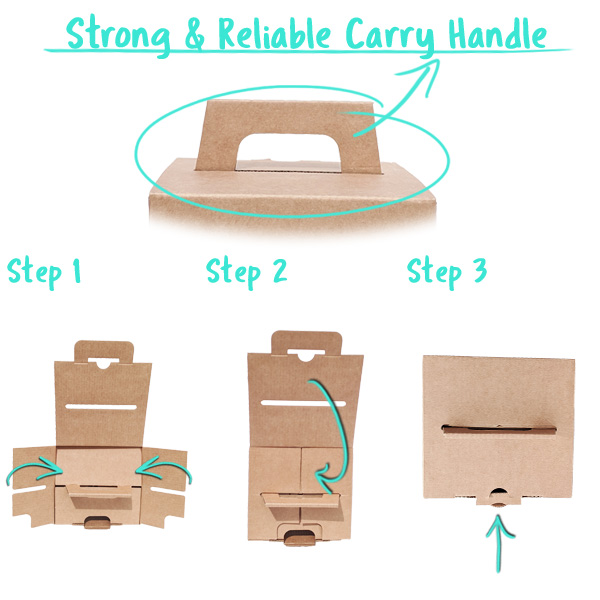 Our reliable carry handle design provides a strong and reassuring feel that offers peace of mind to your customers.
Your goods will get home safely thanks to the multi-tab system that offers strength to the handle along from all sides of the gift box.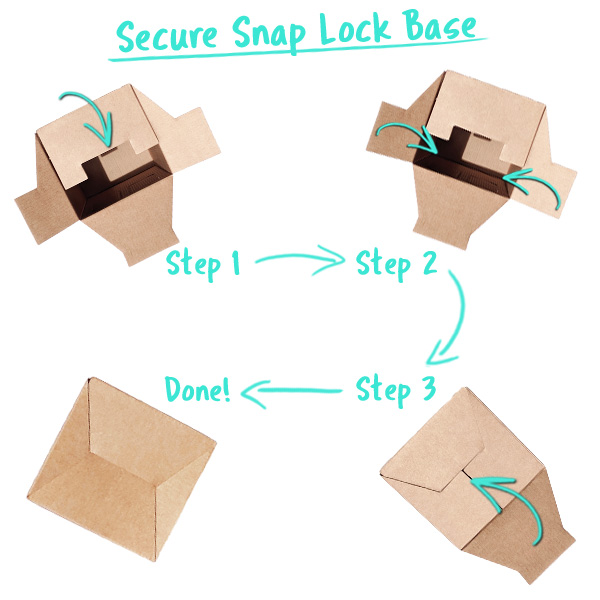 All of our Gift Boxes feature a Snap Lock base design that is easy to assemble but extremely strong providing maximum support for your cans.
Once all of the tabs are folded into place the design cleverly allows each tab to provide reinforcement of the adjoining tabs, creating a circle of strength so you can sell you goods with confidence!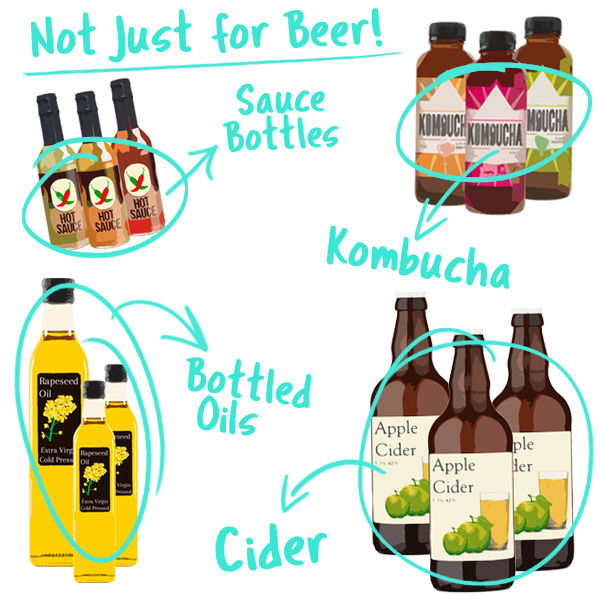 We obviously market our products primarily as Beer Boxes designed for Bottles or Cans however they are also suitable for a range of other products.
The high-end craft look of our packaging is perfect for artisan makers of quality goods beyond just beer. Did you know, for example, lots of our customer use our gift boxes for displaying and selling their Cider, Kombucha, Oils and even Hot Sauces!
Please note all prices subject to VAT and delivery charge. All prices are specific to the quantity shown and are subject to change without notice.
Specifications
Bottle / Can Size:
Can - 440ml / 500ml
Material:
200K/200T E flute
Dimensions
External (L x W x H):
210mm x 287mm (Including Handle) x 128mm
Internal (L x W x H):
208mm x 240mm x 125mm