Product Description

Key Points

Our 24 Bottle/Can Double Wall 'Super Shipper' Boxes are designed specifically for sending beer through the post. This mail-order box offers 24 individual compartments enclosed in a double wall insert that effectively creates a box within a box for double the protection of your bottles and cans.

Sized for up to 500ml Bottles

Post your Beer with Confidence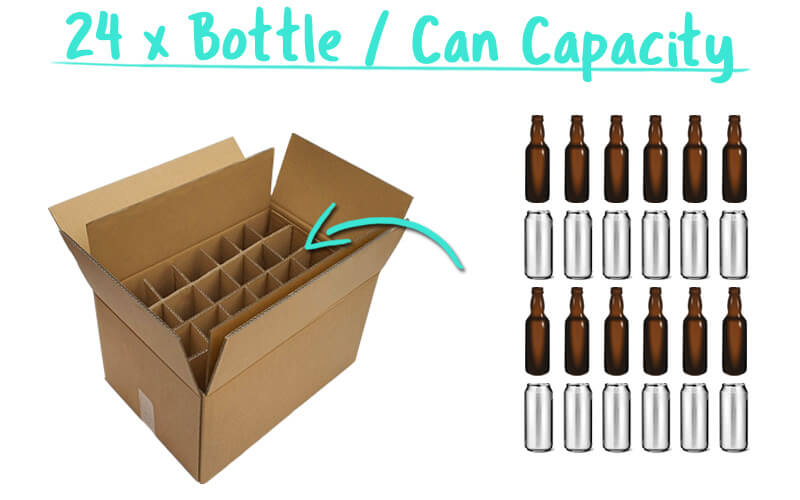 This shipping box is suitable for up to 24 x Beer Bottles or Cans arranged in a 4 x 6 formation.
You can even double stack 2 x 330ml cans in a single pocket to further increase the overall capacity of the box!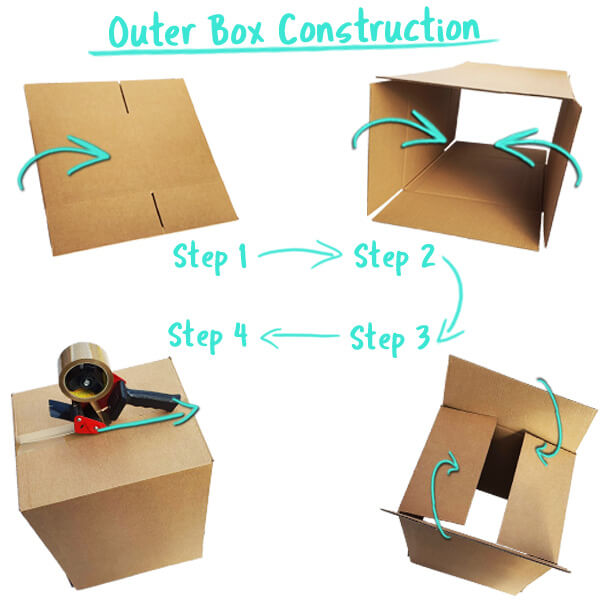 The Double Walled Outer Box is the first step in protecting your bottles or cans when sending them through the courier system.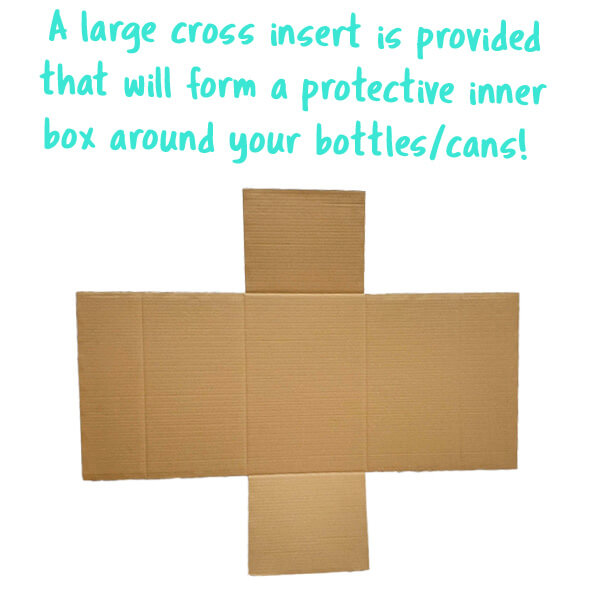 Each box comes with large cross insert which folds around the content of your shipping box to provide 6 sided protection through the postal system.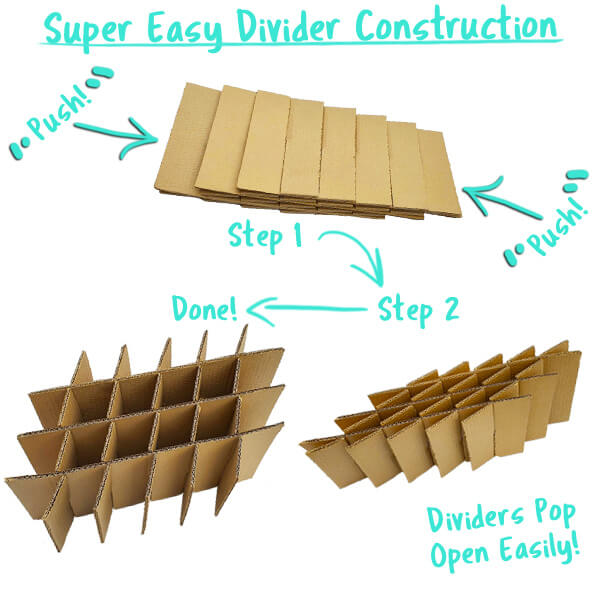 The dividers for our Super Shipper boxes come pre-constructed for quick and simple assembly. Simply pop them open and you are ready to go.

Our above guide illustrates just how straight forward our 24 Bottle/Can Super Shipper mail-order box is to assemble and prepare for postage. You can post your beer with extra confidence knowing it will arrive at its destination in the condition you intended.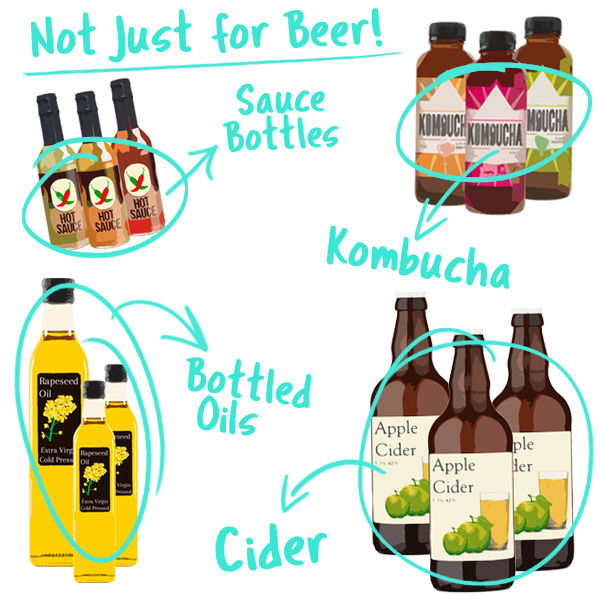 We obviously market our products primarily as Beer Boxes designed for Bottles or Cans however they are also suitable for a range of other products.
Did you know, for example, lots of our customer use our trade boxes for the logistics and selling of their Cider, Kombucha, Oils and even Hot Sauces!
Please note all prices subject to VAT and delivery charge. All prices are specific to the quantity shown and are subject to change without notice.
Specifications
Bottle / Can Size:
Bottle + Can 330ml / 500ml
Box Capacity:
Bottle / Can - 24
Material:
150K/150T BC flute
Additional info
Features:
Double Strength Walls
Dimensions
Dimensions (L x W x H):
464mm x 315mm x 256mm
Individual Pocket Size (L x W x H):
70mm x 70mm x 235mm